George A. Heyman, CPA, MAS, MBA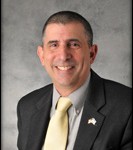 George is an instructor for the AuditSense team, specializing in providing ethics and core-level staff training.
Since 1976, George has worked in many areas of accounting, focusing on Auditing and Accounting Education. In 1976, he participated in the Internal Auditor Intern Program at the Clark Equipment Company. While working for the public accounting firm of Deloitte, Haskins, and Sells, George served as a Senior Assistant Auditor and a Comprehensive Business Services Consultant. He also worked as an Internal Auditor for the Brunswick Corporation. This included special projects and operational audits, both in the United States and in Europe.
George is Professor Emeritus of Accounting and Economics at Oakton Community College, where he received the 2003 Hartstein Award for academic excellence and was twice nominated for the Illinois CPA Society educator award. He is often a presenter on the workplace environment, ethics, economics, auditing, fraud, and accounting issues for CPA, IMA and Government groups.
Presently, George belongs to the AICPA as well as the Illinois CPA Society, where he serves as chair of the Ethics Committee. He kept his hand in education by teaching auditing, accounting and economics at universities in the area. George is affiliated with Leif Jensen and Associates. He is also a regular contributor to the AuditSense blog on the topic of ethics, along with co-author Elizabeth Pittelkow.
George has an MAS from the University of Illinois, and an MBA and Certificate of Achievement in International Economics from DePaul University. He also has a BA degree from the University of Illinois in Chicago in the teaching of English.
George lives in Mount Prospect, Illinois, with his wife and their two youngest children. His eldest son is now serving in the U.S. Marine Corps.