Laura Ward, CPA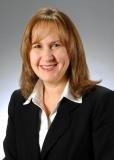 Laura is an instructor for the AuditSense team and specializes in providing Core Level staff training, as well as Audit and Accounting Updates to CPA firms across the country.  Laura has over 15 years of public accounting experience in national and regional firms, primarily focused on accounting and auditing services for privately held companies.  Laura was an instructor for one of her firm's national instructor programs, focusing on Senior and Manager level trainings emphasizing the importance of both technical and soft skills.  In addition to Laura's technical background, she truly enjoys mentoring young CPA's to assist with their growth into future leaders of the profession.
Laura has been actively involved in State CPA Society and Accountancy Board committees, has volunteered for entrepreneurial mentor programs and served on the AICPA's Young CPA Committee.
Member – American Institute of CPAs and Ohio Society of CPAs
Alumni – AICPA Leadership Academy (Class of 2010)
Former member:

Arizona Society of CPAs – Past Chair, Accounting and Assurance Steering Committee and A&A Conference Committee
HOBY Arizona Treasurer
Invest Southwest Mentor
Peoria Unified School District Accounting Advisory Council
Junior Achievement
AICPA Young CPA Committee
Laura grew up in Ohio and graduated from Youngstown State University, with a BSBA degree in Accounting.  Laura is a licensed CPA in the State of Ohio.  Laura and her family live in the Cleveland area.