Targeted Training
When core-level training does not make sense for your firm, we can focus on very targeted topics. We provide training on a variety of individual, half-day targeted topics which can be presented on a stand-alone basis or in combination with other topics to support overall professional development goals.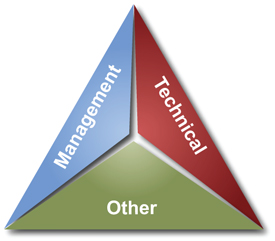 Audit Technical
Planning
Risk Assessment
Documentation
Analytical Skills
Further Audit Procedures
Internal Controls
Sampling
Statement of Cash Flows
Vendor-Specific Audit Methodology
Engagement Management
Project Management
Supervision & Review
Client Collaboration
Communication Skills
Engagement Wrap Up
Inquiry
Listening Skills
Core Interpersonal Skills
Business Development Skills
Client Service
Coaching and Mentoring
Delegating (Empowering)
Entrepreneurism
Executive Image Basics
Feedback: Obtaining it, Utilizing it
Goal Setting
Leadership
Managing as a Leader
Managing Multiple Projects
Personal Branding Basics
Practice Management
Presentation Skills
Problem Solving
Relationship Building
Time/Self Management
Utilizing LinkedIn

Contact us to arrange a time to discuss how we may be able to help you with your professional development goals.